Brunettes Are Back Baby!
January 01, 2021
Dark, warm shades and icy cool tones are in for brunettes in the upcoming year. Of course, blondes are always in style and so are spicy redheads, but 2023 is the season for brunettes to shine. Everywhere you go you will be seeing gorgeous brunette manes in shades of nice rich chestnut, milk chocolate, tones of toffee, sable, bronze, and a multi-tonal brunette. So many rich brown and black hair colors will be popular in winter 2023 that it may be difficult to choose. Here are our top picks to help inspire you to help bring back brunettes this year.
Candlelit Brunette
?Have you heard about the newest brunette color? Candlelit brunette has a variety of low-contrast tones that create a highly reflective dimensional finish. Ultrafine babylights lift and illuminate the natural color around them creating a halo of soft highlights that give your hair and your complexion a healthy glow, kind of like it's bathed in candlelight. Add in a side part and face-framing bangs and you will be the coolest person everyone knows.
High Gloss Brunette
The key to keeping brunette hair colors from looking flat and dull is to maintain a healthy-looking shine. Brunettes that have a shine to them are nice as one all-over color and can be equally gorgeous with added dimension from highlights and lowlights. Kerastase Chroma Gloss Hair Gloss seals the surface of your strands to give you 70% more shine for a gorgeous glossy brunette color that never looks flat or dull.
Liquid Brunette
This multidimensional color has a glow to it. It is warm, dark brown hair with loads of gloss. Much like virgin brunette hair, the liquid brunette is multi-tonal with micro slices of color that are dyed one shade up, one shade down, or just slightly more ashy than your base color. The first half inch of your mane at the hairline is a shade lighter than the rest to create a beautiful glowing frame for your face. All of this is topped with gloss for a gorgeous, almost liquid finish. The process of achieving liquid brunette color will be slightly different for everyone due to differences in your starting color, skin tone, and hair texture. 
Sable Brunette
Sable is a dark, rich brown color with hints of black and deep reds. There are no distinct strips of color. All the shades just seem to melt together into a single shade all its own. This elegant brunette color works well with all skin tones so long as the undertones match. Sable can be either cool or warm to compliment your complexion. 
Icy Chestnut
Rather than the warm toasted chestnut typically seen in winter, this season's chestnut locks are on the icy side. Shades of ashy brown and blue-toned reds highlight this lovely brunette color to embrace the elements of winter. Give this color an icy shine by finishing your style with RedkenShine Flash Shine Spray.
Milk Chocolate Toffee
There is nothing more decadent than creamy milk chocolate, that is of course unless you top it with luscious toffee. This intoxicating color does just that with a smooth milk chocolate base accented with a warm toffee balayage. To say this color is sweet would be an understatement.
Beautiful Bronze
Bronze is the perfect transition color for fair hair gals looking to go dark. Bronze sits right between blonde and dark brown with the sheen of cool metal. This is one hair color that can bring out the best in any skin tone from the fairest ivory, to olive, to rich deep skin tones.  
Blue Black
Icy blue-black is the favorite darkest brunette color for 2023. This head-turning shade pairs best with minimalistic cuts to allow the striking color to take center stage. This color works perfectly with all hair textures from super sleek to ultra curly and everything in between.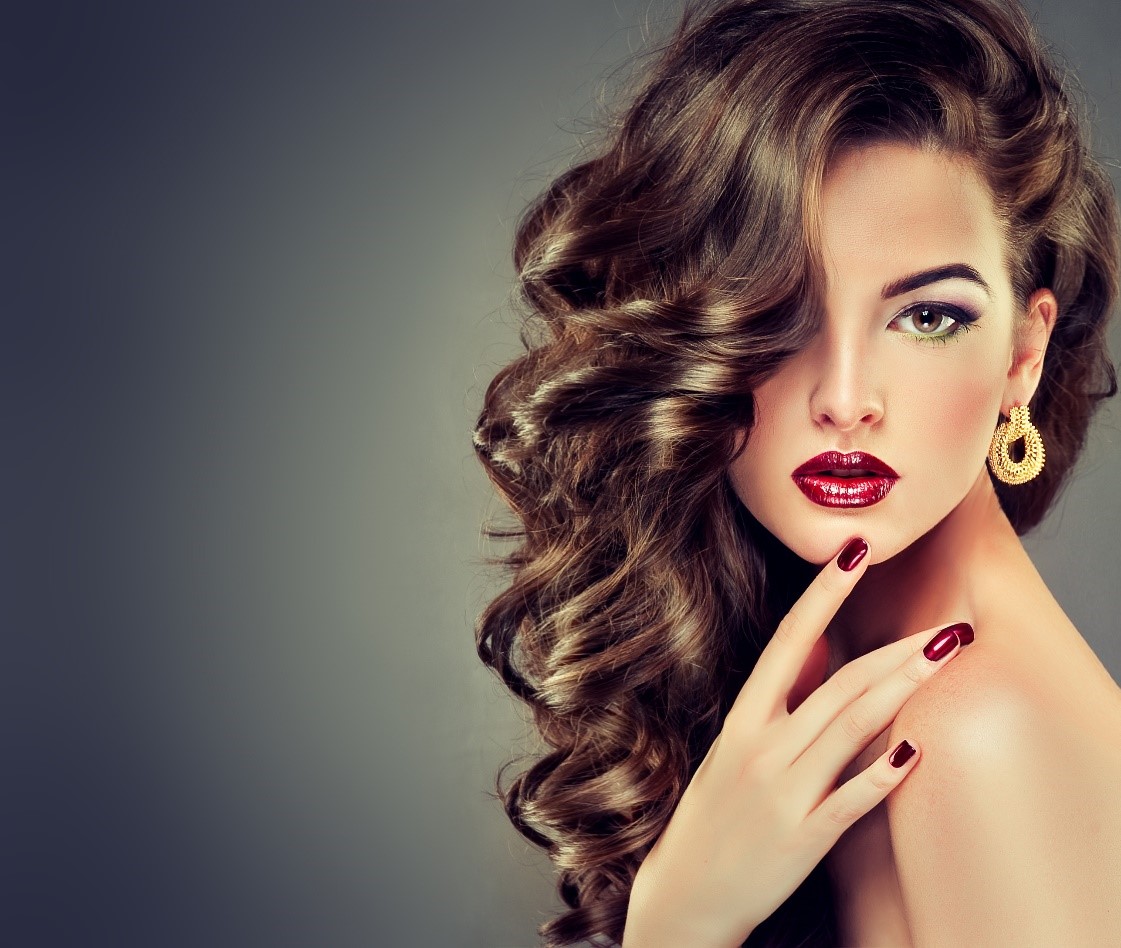 Maintaining Brunette Hair
Because of the dark color, brunette hair seems to be the first to show signs of damage. So to keep your color looking vibrant you need to give your strands extra attention. Reduce your number of washing per week to only what is necessary to keep your hair from looking greasy or dirty. Every time you wash you lose just a little pigment. When it's time to wash, opt for a gentle sulfate-free formula such as Kerastase Bain Riche Chroma Respect Shampoo and follow with Fondant Cica Chroma Conditioner to nourish and strengthen your hair while preventing fading.  A weekly application of Kerastase Masque Vert Chroma Neutralisant Hair Mask, specially formulated for brunette hair, will hydrate and strengthen your strands to keep them shiny and prevent breakage as well as keep red undertones in check. Before styling, protect your color from damaging external forces like dry or humid air, oxidative stress, and heat styling up to 450 F  by applying Serum Chroma Thermique Hair Serum.

Find your perfect brunette for 2023 at Salon Naman where our expert colorists will create a custom hair color for you, and equip you with the tools you need from our complete line of Redken, Kerastase, and Pureology products to maintain your gorgeous brunette shade at home between appointments. You'll find us at 1445 Riverchase Blvd. Suite 104 in Rock Hill, SC. Schedule your consultation online or call (803) 327-9242 to reserve an appointment. We look forward to helping you bring back brunette in this new year.