Easy, Cute, & Trendy Hairstyles for New Moms
January 01, 2021
Easy, Cute, & Trendy Hairstyles for New Moms
If you're a recent mom or expecting your baby soon, you've probably got a lot more on your mind than your hairstyle. But remember that caring for yourself is an important part of your new role as a mom, not only for yourself but as a great role model for your child.
For many new moms, a new haircut or style is just the ticket to give you that 'me time' you deserve as well as to make you feel great every day! And you don't have to give up the trends when you're a new mom. In fact, many of the haircuts and hairstyles that are trending highest on the list are also great choices for new moms, like these:
Pull it back into a ponytail. The ponytail is a super-flexible style that's perfect for new moms, and it's in high demand this year. The great thing about ponytails is their simplicity, as well as the many options to dress them up for a more formal occasion. For a really pretty look, wrap with your hair tie but then twist some of your hair around it for a sophisticated style. Ponytails can be worn low or high, so vary your style to make you feel pretty and stylish every day.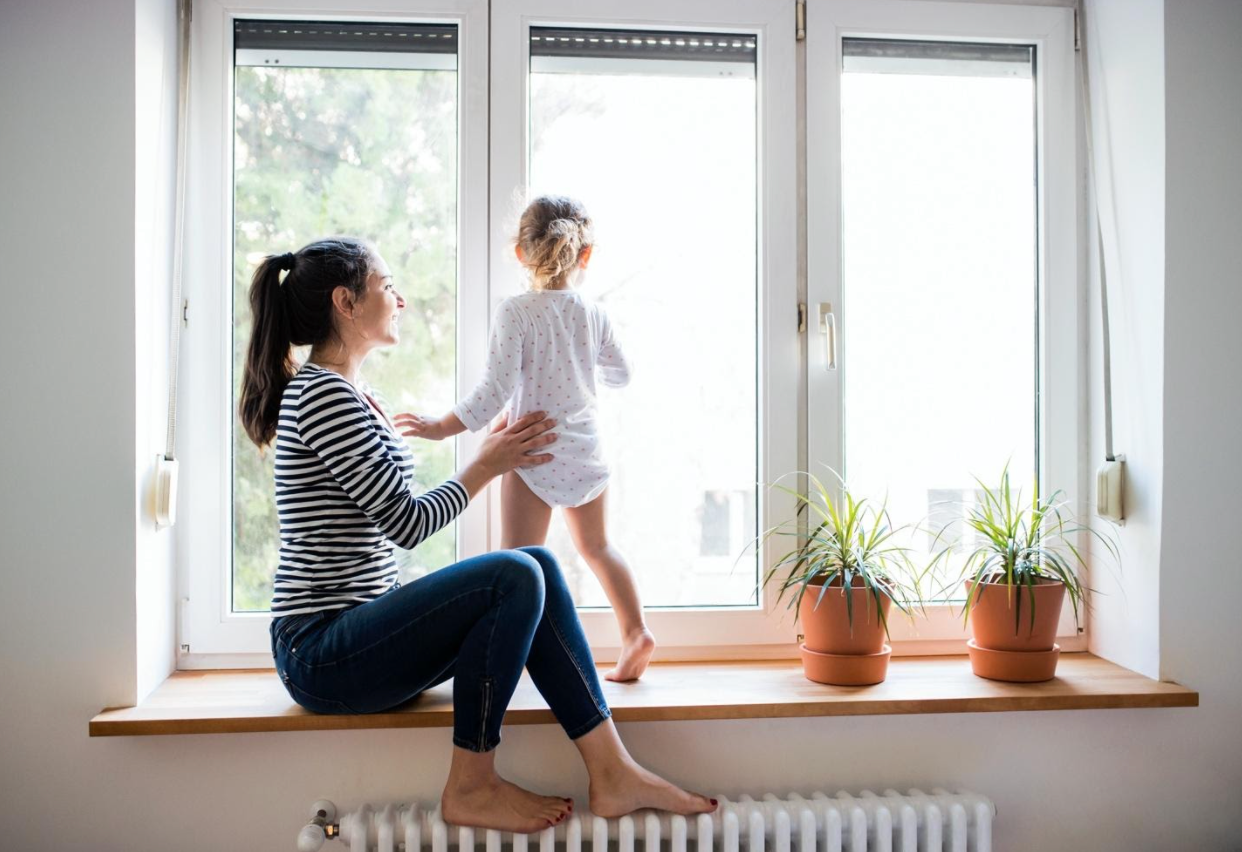 Bangs. Adding bangs is a quick, easy way to get a new style for your new role as a mom. Whether you like super short or long curtain bangs or somewhere in between, adding bangs changes the way your hair frames your face by changing its overall shape, and that means a big difference that's noticeable. Bangs have been at the top of the trending style list all last year, and they're expected to stay strong well into 2022. Ask your Salon Naman stylist to recommend the best length and cut of bangs to work with your individual style. 
Get a bob cut. Lots of new moms go for shorter hair, and the bob is a great choice. The blunt cut of the traditional bob makes your hair appear fuller, while the chin-length style makes it easy to care for your new baby. You can also easily pin back the sides with accessories to keep tiny hands from exploring and grabbing onto your hair.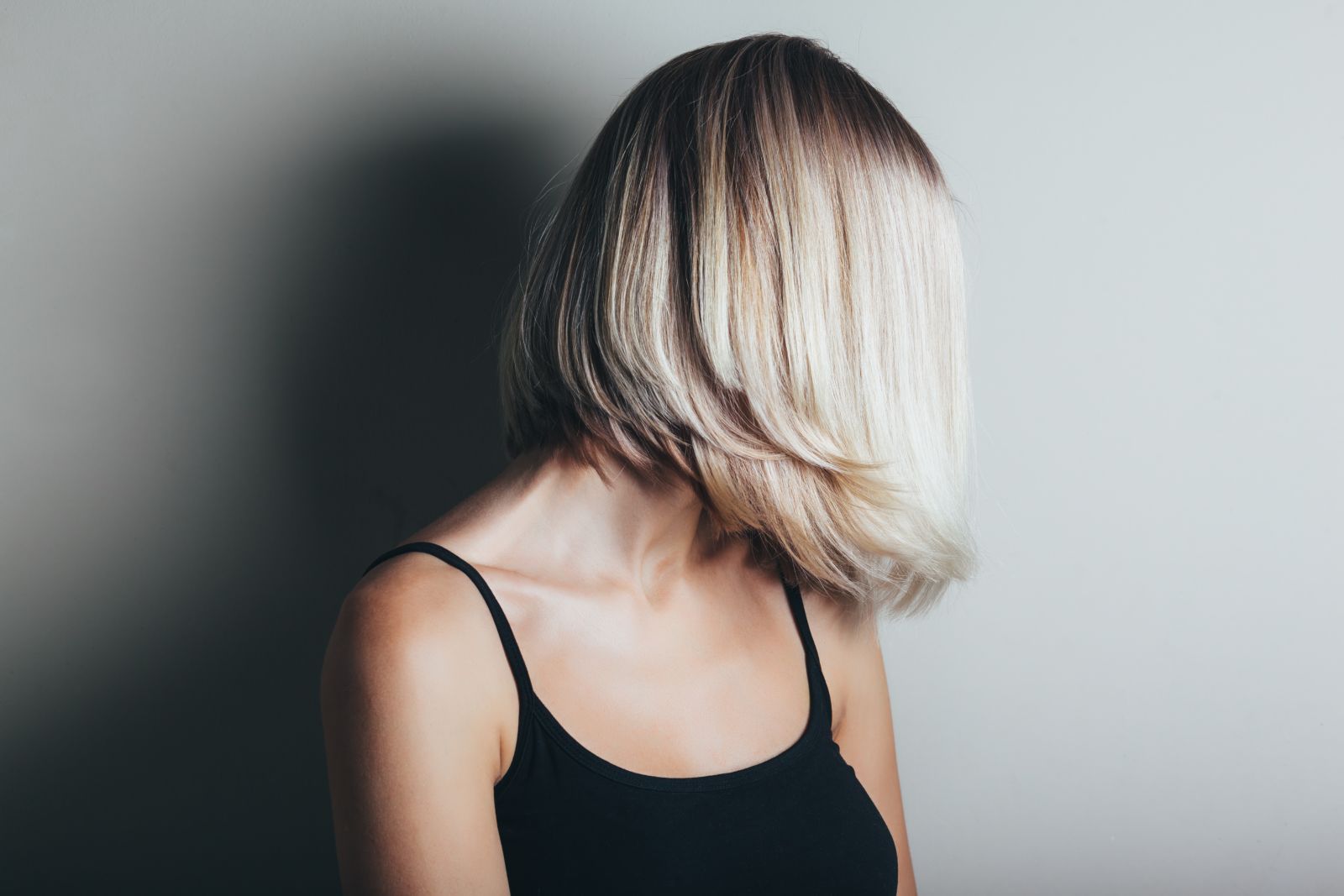 Or get a little fancy with a carré bob. While still technically a bob, this style has a ton of French-inspired flair! While it still reaches your chin at its longest length, there is a bit of layering involved for high dimension and the appearance of more volume. The traditional carré also tends to have a face-framing front with wisps on the sides that hug your face, so you can feel sexy and gorgeous, rocking your new mom glow!
Add some layers with a slightly longer cut. If a mid-length cut is more your thing, try some high-dimension layers with a layered lob cut, which falls at about shoulder length. There's still enough length to pull it back into a pony or tie it up as an updo, but those face-framing layers are easy to style whether you're spending quiet time with your baby or heading out for a break. 
Sometimes new moms are a bit alarmed to see extra hair in the drain after a shower. There's a reason why hair tends to thin a bit after your baby is born, and in most cases, it's nothing to be alarmed about: 
Your hair has natural hair growth cycles. At any given time, your hair follicles will be in one of the stages of either growth, rest, or shedding, and that's perfectly natural. When you're pregnant, your follicles tend to avoid that natural shedding stage. That means that while you are pregnant, you likely aren't shedding as much hair, so when the pregnancy is over, those follicles go back into their normal cycles, causing you to shed more hairs at once than you're used to. 
The good news is that a new haircut or hairstyle from your Salon Naman expert stylist can help your hair appear just as full of volume as it did during your pregnancy while your follicles adjust to their former cycles. 
Congratulations on becoming a new mom! We want to help you celebrate your new role as a mom with a pampering haircut or hair styling from the experts at Salon Naman. Make an appointment today and we'll help you look and feel your best! Visit us at 1445 Riverchase Blvd. Suite 104 in Rock Hill, SC. Schedule your haircut or hair styling appointment online or call (803) 327-9242 to book your haircut or hair styling appointment. To get the professional home haircare products you need for your new look, order from our online store for quick delivery or pick-up!