Get An Instant Makeover With Hair Extensions
February 01, 2021
If you have a special event coming up or if you are simply suddenly craving a change there is a beautiful way to give yourself an instant makeover without cutting or dying your hair. Hair extensions are a girl's best friend and can instantly add length, volume, or pops of color to your style for a completely new look. And depending on the style you choose you may be able to easily change them out whenever you take a notion. 
What Types Of Extensions Are There?
Hair extensions come in a variety of types and colors so that there is an option to meet anyone's needs. Whether you want extensions that stay in and are serviced by your stylist or if you want an option that you can put on and take off yourself at home we've got you covered.
Hand-Tied Wefts- These extensions require no glue, heat, or tape for applications. They are hand sewn together to be extremely thin. These small thin wefts are then attached with thread to a row of beads that are attached at the root of the hair. They lay flat against the head for a natural and undetectable look. You'll see your stylist every 4-6 weeks for maintenance. With proper care hand tied wefts should last 6-12 months. 
Keratin Fusion- This is an older, more traditional way to install hair extensions. It's an easy installation with natural-looking and durable results. The extensions have a flat, square end with an adhesive that fuses the extension to your hair with the help of a bonding tool. They can last for up to 4 months with proper care and maintenance.
Beaded- These extensions attach to your natural hair with tiny silicone-lined beads. No glue, heat, or tape is needed. A little of your hair is pulled through the beads which are then crimped to stay snug on your hair. These wefts are lighter than other types and the weight is more evenly distributed. Beaded extensions will need to be repeated every 4 months and can last for up to 8 months of wear.
Tape In- These extensions are pretty self-explanatory. The wefts of hair are attached to your natural hair near the root with a special adhesive tape. They are a semi-permanent option that will need maintenance in 4-8 weeks to be changed or adjusted and reapplied.
Clip In- This is another type of extension whose name gives it away. Clip-in extensions are attached with small clips and are the perfect solution for a quick change of looks. You can even install and remove them at home. You should remove them at the end of the day before going to bed. How fun would it be to have sets in different colors to change up your look to match your mood or outfit? These extensions can last up to 12 months depending on how heavily used they are and how they are maintained.
Aqua Hair Extensions
Here at Salon Naman, we use Aqua Hair Extensions. Aqua extensions are made from the finest quality 100% Remy human hair. Remy hair is carefully collected and processed to ensure that every cuticle is intact and facing the right direction. Because they are real human hair they can be styled just like your natural hair meaning they truly blend flawlessly into your new hairstyle. While technology advancements mean that synthetic hair looks more natural than ever before, the nature of synthetic hair is to hold its shape. This means it may be difficult to impossible to restyle synthetic extensions making them far less versatile.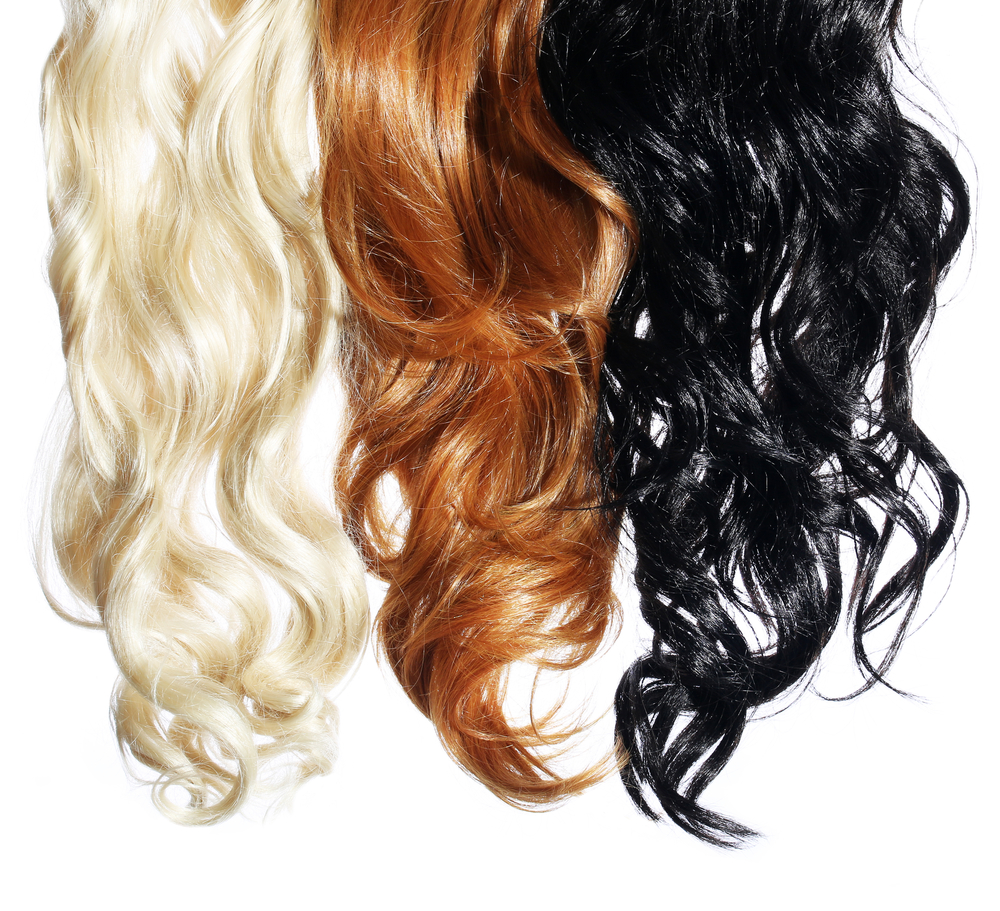 How To Shampoo 
With the exception of clip-in extensions, the shampoo process is basically the same for all leave-in extensions. You'll shampoo as usual using a sulfate-free strengthening shampoo such as Kerastase Bain Extentioniste Shampoo. Gently massage in a circular motion using great care near the extension bonds. The less the bonds are disturbed the better. A strengthening conditioner like Kerastase Fondant Extentioniste Conditioner will strengthen and nourish your hair and extensions to keep them in good condition. Apply conditioner from midshaft to ends only. You do not want conditioner near the extension bonds as it could break down the adhesive or cause the extensions to slip.
You can use the same products on clip-in extensions, but you'll hand wash them by themselves. Before shampooing separate the extensions and thoroughly comb them. Start at the top working towards the ends gently massaging in the shampoo as you go. Try to keep the clips dry. Condition the length of the extensions the same way working from top to end. After rinsing gently squeeze out excess water and then hang the extensions to dry. To speed dry lay the extensions flat on a microfiber towel. Roll them up and press to express as much water as possible. Now when you hang them they will dry faster. 
Reserve an extension consultation appointment at Salon Naman today. Our knowledgeable stylists will help you choose the perfect extensions to fit your lifestyle and give you the instant makeover you've been longing for. You will be completely amazed at what a gorgeous difference a few wefts of hair can make! You'll find us at 1445 Riverchase Blvd. Suite 104 in Rock Hill, SC. Schedule your consultation online or call (803) 327-9242 to reserve an appointment.