Get Your Custom Crafted Color at Salon Naman's Color Café
May 01, 2021
Looking for a new color this season? With summer just around the corner, it's the perfect time to make a change to your hair. Choosing a new hair color is an important decision because your color should complement your personality as well as physical aspects like your skin tone and eye color. At Salon Naman, our color café is a full-service color creation experience you'll love.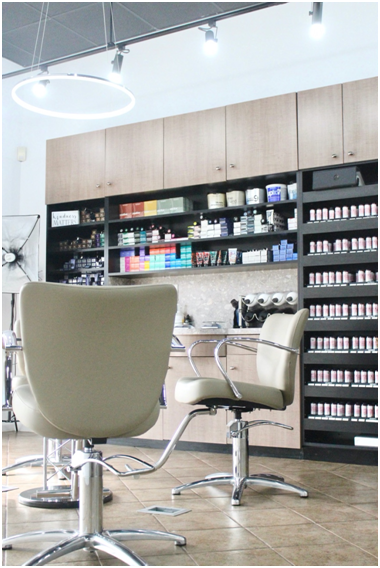 What is a color café? 
Salon Naman's color café is the place to come for a personalized hair color service just for you. The color café is separate from other guests in the salon so that you can get an up-close and personal consultation with your expert Salon Naman colorist. Once you've made your color choice together that compliments your skin tone and enhances your facial features and style, your color mixing and processing happens right in our unique color café. 
If your hair needs a customized haircare treatment before, during or after coloring, the color café treatment bar lets your personal Salon Naman colorist give you the perfect treatment for your hair's individual needs, to ensure amazing results with long lasting color results. 
Each guest in Salon Naman's color café gets a fully customized hair plan with a full description of the products used and estimated time between salon visits for the expert coloring services. You'll also have a full cost estimate with no surprises, so you can be confident that you're getting the exact color you want without any uncertainty about your Salon Naman hair coloring experience or maintenance. 
What services are offered at the color café?
Our professional colorists provide a wide range of color services so that your custom hair color perfectly matches your requirements and expectations. Whether you're looking for rich, all-over color or some delicate highlights, you'll get the color services you need from the expert colorists at Salon Naman. Our color café services include:
Hair glazing
Dimensional partial or full highlights
Foilage highlights
Balayage highlights
Ombre color
Root touch-ups
Bleach & tone with touch-ups
We also offer the club color VIP service for ongoing color services. Be sure and ask your stylist for more information about out VIP Color Club and if its right for your hair color services.  You can also choose from our color 'hairapy" upgrade menu, which includes:
Luxury ammonia-free color
Luxury conditioning lightener
Lightener with bonder
Olaplex®
All Salon Naman color café services include a blowout, so you will walk out of the salon with not only a fantastic new color but also the professionally designed styling the perfectly showcases your new look.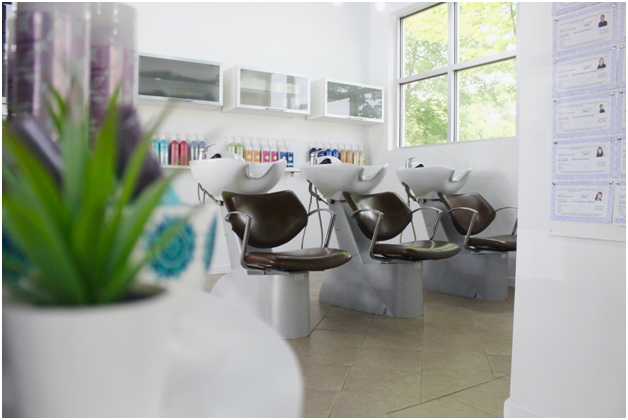 How can I care for my color after leaving the salon?
Color-treated hair needs special care, and your Salon Naman stylist will help you choose the professional products you need at home to keep your color looking vibrant and your hair feeling soft and silky. Pureology® professional color care products are formulated to address the specific needs of color-treated hair using the best natural ingredients. As an added benefit, Pureology® is a company that's committed to sustainability practices, so you get unbeatable results while doing your part to help the planet. All Pureology® color care products are 100% vegan and formulated without any harmful chemicals to provide gentle cleansing and powerful hydration to each strand of your hair. 
After your color café appointment, you'll want to shampoo less frequently to keep your hair vibrant – only about 2 or 3 times each week. In between shampoos, you can use a professional dry shampoo to keep your hair feeling and smelling fresh like Pureology® Style & Protect Refresh & Go Shampoo. And since color-treated hair needs extra conditioning, your stylist might recommend a leave-in treatment like Pureology's® Color Fanatic 21 Leave-In Spray. Your personal colorist at Salon Naman will recommend the best products for your hair's needs. 
Make an appointment today at Salon Naman for your color café experience and discover the difference that a custom color can provide for your overall style. You'll get the exact color you want and all the treatments your hair needs to stay healthy and soft. Your new, vibrant hair color will last with the right color and care prescription from Salon Naman. You'll find us at 1445 Riverchase Blvd. Suite 104 in Rock Hill, SC. Schedule your appointment online or call (803) 327-9242 to book your color café appointment.