Hair Color Is the Accessory That We All Can Afford
September 01, 2021
When it comes to establishing your style and creating an image, it all comes down to those little details- accessories. We tend to think of accessories as jewelry, shoes, handbags, and things that we wear and can change out every day. But have you ever thought of hair color as an accessory? When you think about it, hair color really is the ultimate accessory. It's the finishing touch that can make or break any look. In fact, it's an accessory that you can build your entire look around, and it's one we can all afford. Keeping up with the latest accessory trends can get expensive when they change so rapidly, but hair color is something that only needs seasonal updates to keep it up to date. Let's take a look at some of your options for accessorizing your look with your hair color.
Base Color- Your base color is exactly what the name implies. It's the all-over color that any other color treatments are based on. When choosing a base color to accessorize your look, be sure that it compliments your skin tone. Then any other color treatments you choose should complement your base color. Since this is an all-over color you'll need a touchup in about 6-8 weeks to blend in the new growth at the roots.
Balayage vs Ombre vs Sombre- Many people confuse these three hair color treatments. Ombre is a gorgeous gradient color that starts dark at the roots with bands of color that melt into one another as they get lighter toward the tips, with high contrast between the roots and tips. Sombre is a softer look with a more subtle contrast in shades. Balayage isn't a hair color at all, but rather a method of applying hair color in a sweeping motion from root to tip that deposits more dye at the root for a darker color and less at the tips for a lighter color. Because of the gradient colors involved, these are some of the longest-lasting colors. The roots tend to blend in as your hair grows.
Highlights vs Lowlights- Highlights, and lowlights are a great way to accessorize any color. Highlights create lighter areas of color to reflect light and brighten your color, while lowlights create areas of darker color that tone things down. Combine the two and you'll add tons of depth and dimension to your hair. Highlights and lowlights will need to be retouched every 6-8 weeks, depending on how fast your roots start to show, to keep them looking great.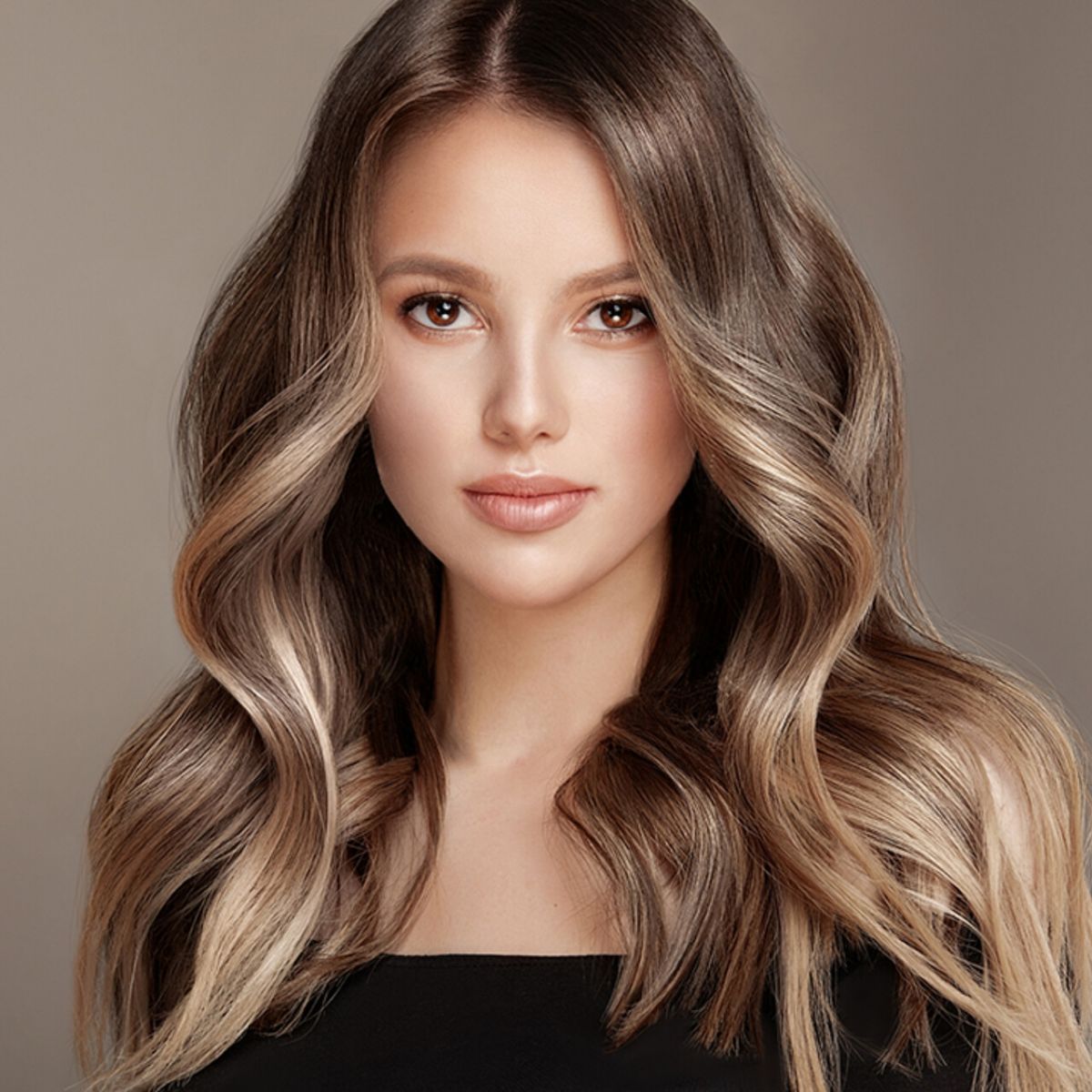 Babylights- Babylights try to mimic the multi-tonal sun-kissed color of young children's hair. Very fine highlights and lowlights throughout bring your color to life with a youthful feel. This is the perfect soft and subtle way to accessorize any hair color.
Teasylights- This is a method of applying highlights that involves teasing, balayage, and foils. Sections of hair are teased and then dye is applied with the balayage method. Some sections are wrapped in foil to allow the color to lift to a higher level. What you end up with is a color with a soft blended transition from root to tip, but that is more diffuse with more depth than either balayage or foils would have on their own. 
Money Piece- This is another highlighting that involves a wide strip of high-contrast color around the face. It's a great way to brighten your complexion and catch people's attention. It's a very high-end look made popular by some well-known celebrities.
Toner, Glaze, or Gloss- These three are basically the same thing known by different names. No matter what you call it, it involves applying a layer of translucent color over top of your existing color. It can be used to tone down brassiness, revive faded color, or simply add shine. This color service has the added benefit of locking in your base color to prevent fading. The treatment should last for a few weeks.
Base Breaker- This is used to blend your roots with highlighted hair. It softens the line between the highlighted strands and roots, giving you a shadow root look. It will keep your highlights looking great longer, meaning more time between touch-ups
Root Smudge or Blur- Root blurring is a coloring technique that extends the life of your color. Roots are left dark and blended into the rest of your color. This will help new growth blend in and eliminate that telltale line of new growth. It will give you more time between touch-ups when life gets busy. A root smudge is the same thing but with less contrast between your root color and the rest of your hair for a softer look. 
Filler- Not everyone will need a filler. Hair color filler is used while in transition from very light hair to very dark. If you try to jump straight from bleached blonde to espresso brown you might end up with something more like khaki green. The filler's job is to build the pigment in your hair to allow you to reach the deeper shade you're wanting.
Touch Up- Everyone who colors their hair will need a touch-up at some point. A touch-up color only the new growth to hide roots without the need for another all-over color. You'll need a touch-up every 4-8 weeks, depending on how fast your hair grows.

If you're ready to take advantage of one of the most affordable accessories available to complete your look, make an appointment today at Salon Naman and let our expert colorist create a custom color, just for you. You'll find us at 1445 Riverchase Blvd. Suite 104 in Rock Hill, SC. Schedule your hair color appointment online or call (803) 327-9242. To get the professional home hair care products you need to keep your color vibrant, order from our online store for quick delivery or pick-up!