Hair Trends You'll Love for Summer 2021
June 01, 2021
Warmer weather is moving in, and that means your summer fun is about to begin! Whether you're at the pool or the beach, you'll want to look your best, so it's time to think about which hair color and hairstyle you'll be showing off this season. With all the great options available in this summer's trends, you're sure to find something you'll love! 
Warm tones. The weather isn't the only thing warming up this summer. We're also seeing trends toward warmer shades in this season's hair color trends. You'll see a lot more tones with a sunshine glow like bright yellow for blondes, golden shades for brunettes, and warm orange tones for redheads. You'll love these amazing new color choices that can really help you show off your style.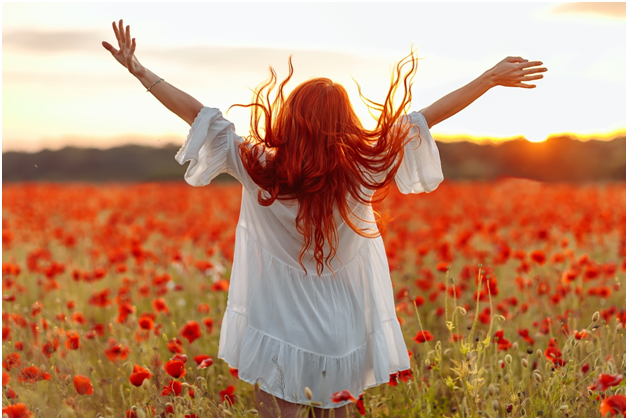 Chunky highlights. One way to pull off the warm tone trend is through highlights, from a soft babylights look to a natural looking balayage. Standing out in the trends this year is a return to the bold, chunky highlights of the 90s, with tons of gorgeous shine and lots of light-reflecting dimension. The classic look is updated for 2021 with a slightly more blended look and subtler shade differences that still get you noticed. 
The money piece, reimagined. Those chunky, face-framing highlights we saw so much of last year are back, but they're updated for today with unique color selections that show off your personality. 
Bright blonde. With restricted access to your favorite Salon Naman stylist last year, your bright blonde dreams may have taken a back seat. There are lots of you in the same boat, so as the pandemic fades, we're seeing more demand for bright, high-maintenance blonde as a celebration of a brighter future ahead. Don't be shy about joining in on this trend, which will look fantastic as you hit the beach this summer.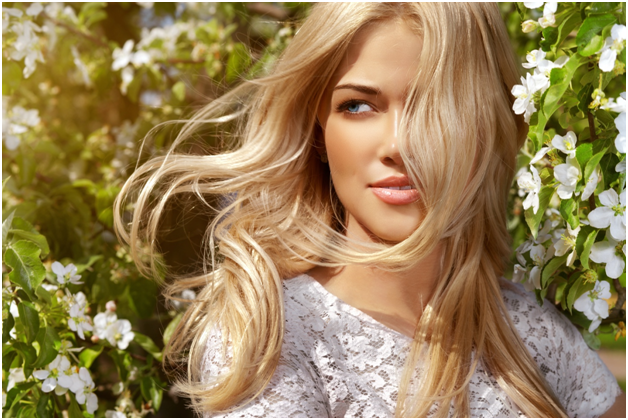 Lucious long locks. If we can find a positive in the challenges of last year, it's that it gave lots of women the chance to grow out their hair during quarantine. For those who've been growing out your hair these past months, now is the perfect time to show off those longer locks with a fabulous new extra-long hairstyle. And the best part about this trend is that anyone can get in on the action, even if you didn't grow out your hair last year. Today's natural looking hair extensions can make it happen for you, too!
No matter what hair color or style trend you choose, the best look starts with healthy hair. As we move into the summer, keep these easy tips in mind to protect your hair from heat damage and keep it in its best condition possible:
Shampoo infrequently. Unless you're swimming in chlorinated pools every day, there's no reason to shampoo your hair daily. Too much shampooing can start to strip away your hair's natural oils that help it look and feel healthy and shiny. You only need to shampoo two or three times each week in most cases, and in between you can use a

professional dry shampoo product

to keep your hair looking healthy and smelling fantastic. 
Condition every day. Even on those days where you're holding off on the regular shampoo, it's important to condition to keep your hair hydrated. Use a professional conditioner recommended by your Salon Naman stylist whenever you do shampoo, and use a

leave-in

conditioner

on those in-between days to be sure your hair stays healthy looking and soft. 
Avoid excess heat. Too much heat can lead to dry, frizzy hair, and that can put a damper on your hairstyle. During the summer when you're exposed to more sun, change up your everyday style and choose one that lets you use fewer heated styling tools – or better yet, one that allows you to air dry your hair. Less heat means less damage and frizz and hair that's in better condition for your favorite style.
Ready to try a new hair color or style? Make an appointment today at Salon Naman and our expert stylists can help you choose the perfect look for you! You'll find us at 1445 Riverchase Blvd. Suite 104 in Rock Hill, SC. Schedule your appointment online or call (803) 327-9242 to book your hair color, cut, or styling appointment.