Help Your Summer Shine with Mirabella Makeup
August 01, 2021
There's still plenty of summer left for all those summer events, date nights, weddings, and other reasons to change up your style with your hair and makeup! Our professional makeup artists at Salon Naman can give you a fresh summer look whether it's a stylish night on the town or a romantic day trip. 

Here are some of the most popular makeup trends we're seeing for summer:
Pastel eyeliner. This summer we see a trend toward pastel eyeliner colors as well as those same colors applied to the lids in a fun, graphic design. If you have a "safe" makeup routine, this might take you a little out of your comfort zone but promises to be a fun way to stand out this summer. Try a bold color with Mirabella Beauty Eye Definer. 
Neon eyeshadow. Another eye makeup trend that's hot this summer is bright, bold neon colors which are applied to highlight the inner and outer eye areas. Try shocking blue, neon green, and brilliant pink to have a little fun with your makeup routine.
High-gloss lips. High-gloss lip colors in berry or coral were all the rage on the runways this year. There are great for topping off dramatic makeup for a night out – or keeping it simple and romantic for a wedding. These colors look great on almost every skin tone and the high gloss will dress up your look.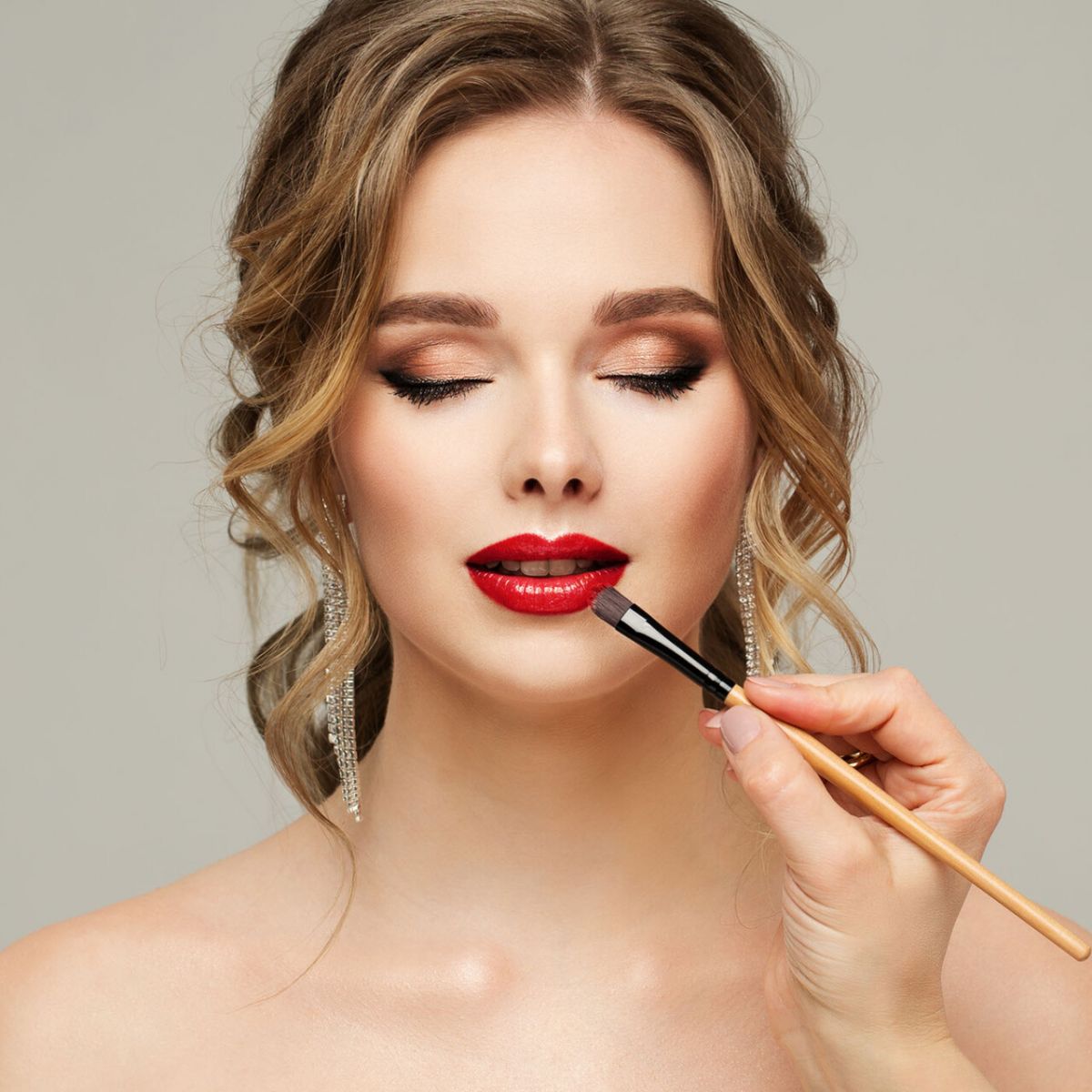 Naturally nude lips. In staying with the tried and true "natural" look, sticking to a clear gloss on natural lips for an extra shiny look is on point. Want just a touch of color, line your lips with a hue slightly above your natural lip color and shape your lips to make them appear fuller then top off with clear gloss. A great retro look is to use a 90s dark brown lip liner with clear gloss. 
The natural no-makeup look. When warm weather hits, there's no denying that the natural look is one of the top trends. Skip the full base this summer and switch your foundation to a tinted moisturizer or Mirabella's Perfecting Concealer as needed. Want to take that "clean girl" look one step further? Right now, faux freckles are trending!
Remember, it's all about enhancing your natural features while keeping your skin healthy, hydrated, and glowing. Keep the rest of your makeup light and barely there. Try a little matte nude tone shadow just buffed onto the lids and some cream blush for the cheeks and lips – or clear gloss. 
To finish off the perfect look, use Mirabella's Bulletproof Matte Finishing Spray to finish off, the look to leave you with a dewy finish and a little extra sun protection. 
Blush contouring. Take it back to the 70s this summer by highlighting the structure of your cheekbones with some blush contouring to enhance your features. 
Bronzy glow. If you're looking for a bronzy, summer-time glow, you don't need to break out the bronzer or a faux tan. Choosing a glow-friendly foundation or tinted moisturizer will go a long way and will last all day in the heat.
Shimmer & Color. We're seeing many using this summer to make a bold statement with a combination of bright color on the inner eye near the nose, followed by shimmering glitter on the outside edges. 
Coral. Spring and summer styles mean lighter shades, and coral is one of the most popular makeup colors trending this year. We're seeing coral lips, coral cheeks, and even coral nail colors to really pull the look together. 
At Salon Naman, we exclusively partner with Mirabella Makeup for both our makeup application and for purchase in the salon. We believe so deeply in our Mirabella makeup that we'll give you a fresh face with every service so you walk out of the salon looking complete and ready to take on the day. 
Get a makeup application for a special occasion, take a makeup lesson from our experts, or just come into the salon to purchase Mirabella Makeup. It's always gluten-free, talc-free, and paraben-free to protect the health of your skin. 
Look your best from the expert hairstylists at Salon Naman. Reserve an appointment today for whatever your makeup needs! Visit us at 1445 Riverchase Blvd. Suite 104 in Rock Hill, SC. Schedule your hair styling appointment online or call (803) 327-9242 to reserve your makeup appointment. To get the professional makeup products you need for your new style, order from our online store for quick delivery or pick-up!