Professional Hair and Skincare Products from the Experts at Salon Naman
March 01, 2021
Have problem hair? It might be due to the haircare products you use. Drugstore brands have harsh ingredients that can damage your hair over time, and their general formulas aren't designed to address specific haircare needs. That's why professional products are so important, and you can get the best products for your hair – and your skin – from your expert at Salon Naman.
Professional haircare products are individually formulated to address your hair's individual needs, like dry hair, breakage, split ends, and heat damage. They use top of the line, best ingredients available, natural botanical ingredients that nourish your hair with the right amount of protein, moisture, carbohydrates, vitamins and minerals that replenish each strand to get your best hair ever. And as an added bonus, professional products are concentrated so that you don't need to use them as much, so a single bottle goes a long way.
Professional skincare products are formulated with powerful ingredients from nature that encourage skin renewal and hydrate your skin. Using only proven ingredients with no harsh additives like some drugstore brands, professional skincare, and makeup products are gentle to your skin while giving you the results and the look you want. 
Here are some of the professional haircare and skincare brands you can get at Salon Naman. Your expert stylists will help you choose the right products for your hair and skincare needs, and you can even buy the products you need in our convenient online store.  You do not ever have to fear running out of your favorites again as they can be shipped right to your home.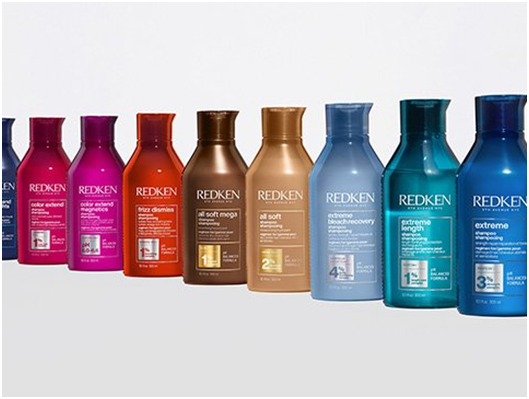 Redken®. Redken's® professional haircare products have recently undergone a transformation, creating a complete line of revolutionary products that lets your expert Salon Naman stylist create a personalized haircare prescription based on your hair's needs. Redken® uses scientifically proven ingredients to specifically target your hair to deliver the nourishment it needs, all in sustainable packaging that cares for the planet.  You will love the new 16.9 oz bottles that provide enough product to easily last from salon visit to salon visit.  
Pureology®. Pureology's® concentrated, 100% vegan formulas are designed specifically to care for your color-treated hair. With their revolutionary AntiFade Complex® for extra vibrancy and gentle ZeroSulfate® formulas, you'll love your hair for its soft, silky feel and lasting, beautiful color. All of the haircare and styling products are formulated with color protection ingredients so you hair color is protected for longer lasting, vibrant color results from start to finish.
Kérastase®. The pioneering scientists at L'Oréal® Advanced Research developed Kérastase® products as a blend of innovation and expertise with a deeply personal haircare experience. Tested by expert stylists in the world's top cities, Kérastase® delivers exceptional haircare for your hair and style.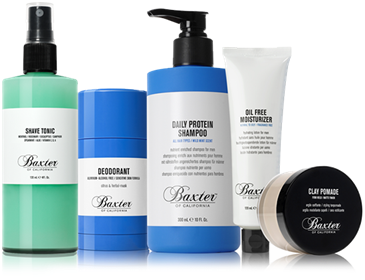 Baxter of California®. The experts at Baxter of California® have created an exceptional line of men's grooming products. With formulas developed for men's distinctive haircare needs, every premium product is tested by professional, expert barbers for quality and effectiveness. Men really like having products specifically designed just for their hair and skin.
Mirabella®. In addition to hair care, it is important to get the right professional skincare and makeup products to keep your skin healthy. Mirabella® professional cosmetics were developed exclusively for use by professional makeup artists to deliver great results that care for your skin. Mirabella offers a wide range of colors and is mineral based, cruelty free, gluten free and paraben free cosmetics. 
BioElements®. For professional skin care products designed by scientists, BioElements® features personalized, clinical products with proven results. Using efficacy-forward ingredients and maintaining a strict policy of sustainability, the BioElements® line of professional skincare products delivers outstanding results for healthy skin.
Before choosing the products for your hair and skin, the first step is a consultation with the professional stylists and makeup artists at Salon Naman. We'll assess your skin and hair health and recommend a salon prescription for your skin and hair care needs that are personalized just for you. Whether you're fighting frizz, dry hair, dry skin, or looking for the most effective antiaging skincare, the experts here at Salon Naman can help you!
Make an appointment today at Salon Naman for all your haircare and skincare needs. Whether you want a new hairstyle, cut, or color, want an expert makeup application for a special occasion or need facial waxing or brow services, our team of experts can help you get the look you want! You'll find us at 1445 Riverchase Blvd. Suite 104 in Rock Hill, SC. Schedule your appointment online or call (803) 327-9242 to book your appointment for your hair and makeup needs.