Salon Naman Unique Hair Coloring Techniques Explained
April 01, 2021
Unique Hair Coloring Techniques Explain
Spring is the perfect time to change up your color, and what better way than with a one-of-a-kind, unique hair color? Whether an all-over color or a few strategically placed lightened or brightened strands, color can add dimension and interest to your mane. With so many hair color options out there, it can be difficult to decide which technique is right for you. Today we'll talk about the latest trends in hair color and highlights to help you understand the differences and decide which technique is right for you.
Balayage
The word balayage comes from a French word meaning sweeping, which perfectly describes this technique. The colorist sweeps color onto your strands from root to tip in a way that creates a gradient effect going from darker at the roots to lighter at the ends. Balayage highlights give you a just-back-from-the-beach, sun-kissed look. These soft and natural-looking highlights can brighten up any color. And if your base color is the same as or close to your natural hair color, these highlights won't require a lot of maintenance. Your roots just blend right in as your hair grows.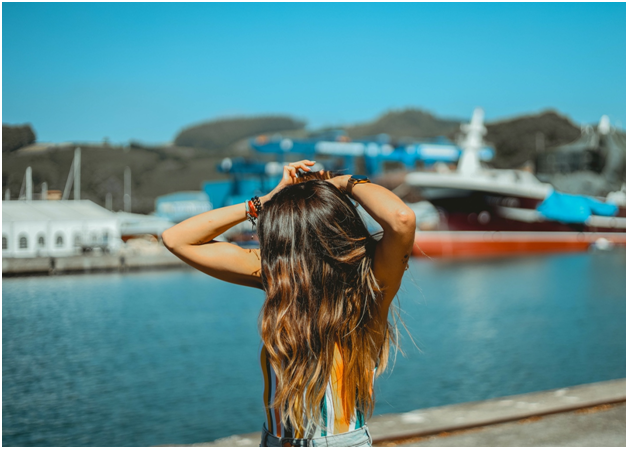 Ombre
Ombre is often confused with balayage because both produce a gradient color effect. The difference lies in the fact that balayage is a technique and ombre is a style of balayage. There is a bit of a difference in the placement of color. Traditional balayage highlights are applied in a vertical pattern from root to tip, but the ombre style color is applied in horizontal layers from root to tip. It's as if bands of color are melting and blending into one another as they descend, fading from dark to light. Ombre can be easily personalized. It can be done in natural tones for a more subtle effect, or you can choose bright fantasy colors for a bold and daring look. You might even opt for a reversed ombre that starts with lighter roots going to darker tips.
Foils
Foils are one of the original highlighting techniques. It first became popular in the 80s. With this technique, hair is sectioned and strands are coated with color and then wrapped in foil to keep sections separated and color contained. These lightened sections of hair stand out from the rest of your hair in high contrast to create tons of dimensions. The current trend of 90s style chunky highlights can be attributed to this technique. 
Teasy Lights
Teasy lights are a recent highlighting trend that combines traditional foils with balayage, adding its own little twist. With the teasy light's technique, sections of hair are teased before sweeping the color from root to tip and then wrapping the section in foil. This gives you the gradient blended root look of balayage along with the brighter color and contrast of foils. This is a great option for brunettes who want to lighten their look without high-maintenance color.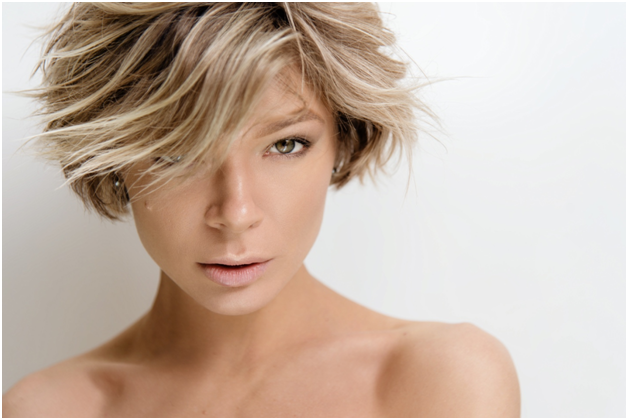 Freehand Painting
Freehand painting can be used for highlighting as well as overall color. With most other techniques, color is applied only to the top of your strands. Freehand painting goes one step further, with color being applied to both the top and bottom of your locks to create a brighter more brilliant color. Think of it as an artistic expression for your hair. Two recently popular forms of freehand painting are the unicorn and holographic hair.  Unicorn hair involves the blending of pastel and soft metallic streaks for a truly magical mane. Holographic hair uses high gloss multi-dimensional tones to create a mesmerizing, almost iridescent color that seemingly changes before your eyes.
Money Piece
Money piece highlights are created with a balayage coloring technique that lightens the front hairline to frame your face and refresh your look. Rather than placing highlights from root to tip throughout your hair, the focus is on only the front to brighten your face in a subtle way that still grabs attention. The modern money piece is a more refined version of its 90s counterpart. Instead of the large blocky patterns of the past, today's money piece is softer and more blended. It's your color only lighter. 
Come see us at Salon Naman and allow our team of professional colorists to create a unique hair color just for you. You deserve a color that reflects your personality and projects the image you want to present to the world. You'll find us at 1445 Riverchase Blvd. Suite 104 in Rock Hill, SC.Schedule your appointment online or call (803) 327-9242 to book your appointment for your own one-of-a-kind hair color.