The Benefits of Professional Home Skincare Products
August 01, 2021
If you've ever had a professional makeup application from the pros at Salon Naman, you'll understand how incredible your skin can look every day! Great makeup starts with the skin underneath, so you'll want to care for your skin at home so it's as healthy as it can be. Professional home skincare products can make a huge difference in your skin's softness, tone, and texture. Here's why professional products are so much better than those drugstore brands.
Quality ingredients. Professional brands are laser-focused on delivering results for your skin, so they use only the finest, top-quality ingredients. For most drugstore brands, it's all about selling in bulk, so often it's the cheapest ingredients that make the list. Your skin deserves only the best, and that's what professional products deliver. 
Concentrated formulas. A little goes a long way with professional home skincare products because they're concentrated to deliver the best results with the least amount of product. Drugstore brands are focused on bulk sales, so many formulas are watered down and you need to apply much more product. 
Targeted formulas. Drugstore brands sell to the masses, so they need products on their shelves that serve the most people. But your skin is unique, and you need tailored formulas for the best results. Professional home skincare products provide targeted formulas that deliver the results you need based on your skin's unique needs.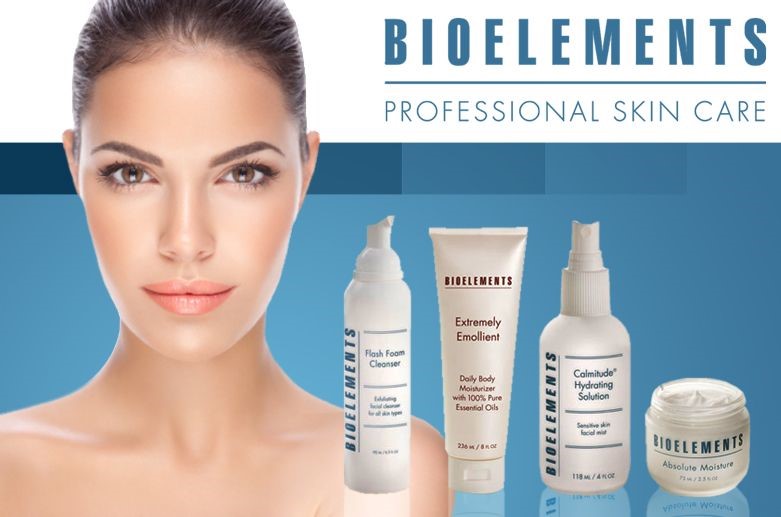 Our expert makeup artists recommend professional skin care products by Bioelements®. Bioelements® products are formulated with the most effective ingredients available, both innovated in their top-notch lab and coming straight from nature. All Bioelements® products are safe and healthy for your skin because they are free of mineral oil, phthalates, parabens, petrolatum, and fragrances, and dyes. Each product meets stringent standards and is clinically tested by dermatologists and never on animals. The focus is on real-world outcomes reported by estheticians caring for real clients' skin, so you'll get innovative formulas that deliver amazing results. Even the packaging is designed to ensure optimal potency, with airless packages that keep out ingredient-destroying oxidation so that your formulas always perform flawlessly.
Bioelements® offers a wide variety of formulas for day and night, with many specialty formulas available like Bioelements® Sleepwear® for Eyes, which cares for your delicate skin in the eye area, helping to firm and reduce fine lines and wrinkles that so often appear near the eyes. Ask your Salon Naman esthetician or makeup artist to recommend targeted Bioelements® products for your own unique skincare needs.
A daily skin care regimen is essential for healthy skin, and that means a morning and evening routine is needed every day.
Morning. In the morning before applying makeup, use a cleanser, toner, and moisturizer to clean and prepare your skin for the day's makeup. Use sunscreen every day, since even on cloudy days the damaging UV rays from the sun can penetrate your skin.
Evening. Your evening routine should also include cleansing, toning, and moisturizing, but you'll also add special serums and skin treatments formulated for your skin's needs. That way, they can penetrate overnight for the best results. The evening routine is important because you don't want to keep makeup on when you sleep. That can lead to clogged pores, breakouts, and other skin problems. You'd also miss out on the opportunity to treat your skin with valuable vitamins, antioxidants, peptides, and other effective skincare ingredients, which work best when applied at night.
Need a great new makeup look? Our expert makeup artists can help! Make your appointment today at Salon Naman and you can even get a makeup application lesson so you can duplicate the look you love at home! And if you need a new haircut, hair color, texturizing treatment, and more, the professional stylists and colorists at Salon Naman are here to help. You can find us at 1445 Riverchase Blvd. Suite 104 in Rock Hill, SC. Schedule your appointment online or call (803) 327-9242 to book your makeup or hair appointment. And to get the professional home skincare products you need today, order from our online store for quick delivery or pick-up!