The Biggest Haircut Trends for Fall 2021 – Part 2
November 01, 2021
Last time, we gave you an introduction of some of the most exciting new haircut trends for fall. With so much to choose from in trending styles, we're continuing the series with these new styles that will be perfect for right now and all through the holiday season.
More layers. With layers a huge part of the list of fall haircut trends, we're adding some more ideas that will give you an exciting new look for the colder seasons ahead.
The wolf cut If you're on social media (and everyone is), you may have seen this wolf cut, a sexy, textured style that will look incredible with all your fall outfits. If you've seen the new, modern version of a mullet cut – with lots of layers and gentle shaping – just imagine paring that with a shag for incredible texture! The wolf cut is a great new look to try this season.
Mid-length texture. Growing out your bob or lob and want a great in-between style? This is the perfect look for you. Adding texture to your cut gives you an instant fresh new look with plenty of bounce and volume.

Mullets. Yes, we're talking about mullet cuts again, because we just can't get enough of this incredibly beautiful style. Don't let the name send you packing, because the new modern mullet is nothing like that old 80's men's style. Today's mullets are gently shaped, with just a hint of that 'shorter in the front, longer in the back' vibe, with tons of layers to build volume and dimension.
Bobs and Lobs. It's never too late to go with the classic bob cut, or even a fun new take on this haircut that looks great for any occasion!
The classic bob. The bob is a short cut that's roughly chin-length. The traditional, classic bob is straight, with a single layer all the way around. It has great movement and is easy to style for an incredible fall 2021 look!

Luscious lob. The lob – 'long bob' – is another trending style that's everywhere this season. A lob is longer than the chin-length bob, ending at around the shoulders and giving you a fabulous look that's also easy to style.

French bob. This incredible style is a French take on the classic bob, adding gorgeous fringe and an angled shape that sweeps in to frame your face. Fun, soft, and romantic, this is a great look for fall and all winter long.

Textured bob. The classic bob is smooth and straight, but you can make it all your own by adding some texture – or using your hair's natural texture for a unique look. Add waves, layers, curls – the sky really is the limit for this customized hairstyle.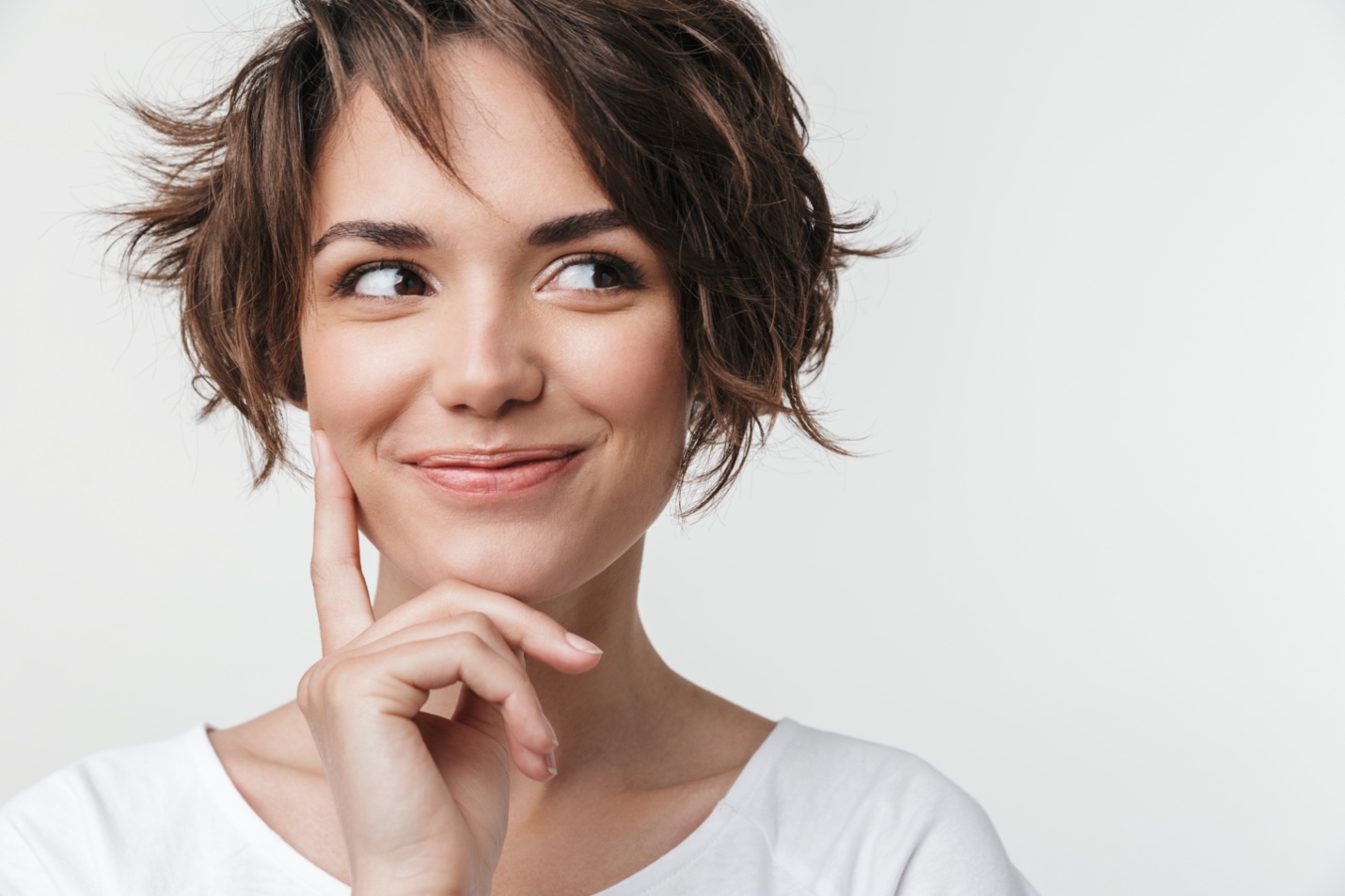 Layers, bobs, and so much more – there are just so many choices for haircuts that can take you out of your haircut funk and give you a fresh new look this season! The expert stylists at Salon Naman can help you sift through all the choices and choose the trending haircut that's perfect for you!
Once you've got the look, you'll want to keep it looking salon-fresh all season long. We'll help you select all the professional haircare products you need from the best, salon-trusted brands we carry like Redken®, Kerastase®, Baxter®, and more. Looking great has never been easier!
If you're ready for your new fall and holiday season haircut style, we're ready to help at Salon Naman! Make an appointment today and our talented professional stylists will help you find the look that's perfect for you. You can find us at 1445 Riverchase Blvd. Suite 104 in Rock Hill, SC Schedule your trendy haircut appointment online or call (803) 327-9242 to book your haircut appointment. And to get the professional home haircare products you need for your new hairstyle, order from our online storefor quick delivery or pick-up!